"RISING; From The Vault"
San Francisco Bay Area Rock legends playing on my album, backing me up, producing and arranging! Our producer from Mystical Creature, Winter, brought the archived DAT tape to digital form and mastered it and my friend, Wheeler Stone did the beautiful graphic art.
I am so happy with the way it came out!!! Thank you UNIVERSE!!!!!
This album was recorded one year after Jerry Garcia left the Earth. I was hanging out in Marin County and with alot of help, this album was made combining the forces of my original songs and vocals, Pete Sears on the keyboard and piano(Moon Alice, Hot Tuna, Jefferson Starship), Mario Cipollina on the bass (Huey Lewis and The News), Donny Baldwin on the drums (Jefferson Starship, Lydia Pense and Cold Blood), Ho Young on guitar (John Kahn Band), John Kahn arranging (Jerry Garcia's bassist in the Jerry Garcia Band), and Bob Matthews producing (producer of the Grateful Dead)...
It's a beautiful album. It was my first experience in a real recording studio- Fantasy Studios in Berkeley, California! You may wonder why it took so long to manifest in the world? It's a good question. I think it's actually perfect. I always wanted to have a "from the vault" kind of album and whalah! Yes, believe me, I plan on recording all new songs as soon as possible but sometimes it's nice to listen to what came before.. The beginnings.. I hope you will order yourself a copy of this album. I'd love to share it with you. It's available in my store; go to the store here on my site and scroll to the bottom.
Happy holidays!
Jessica Star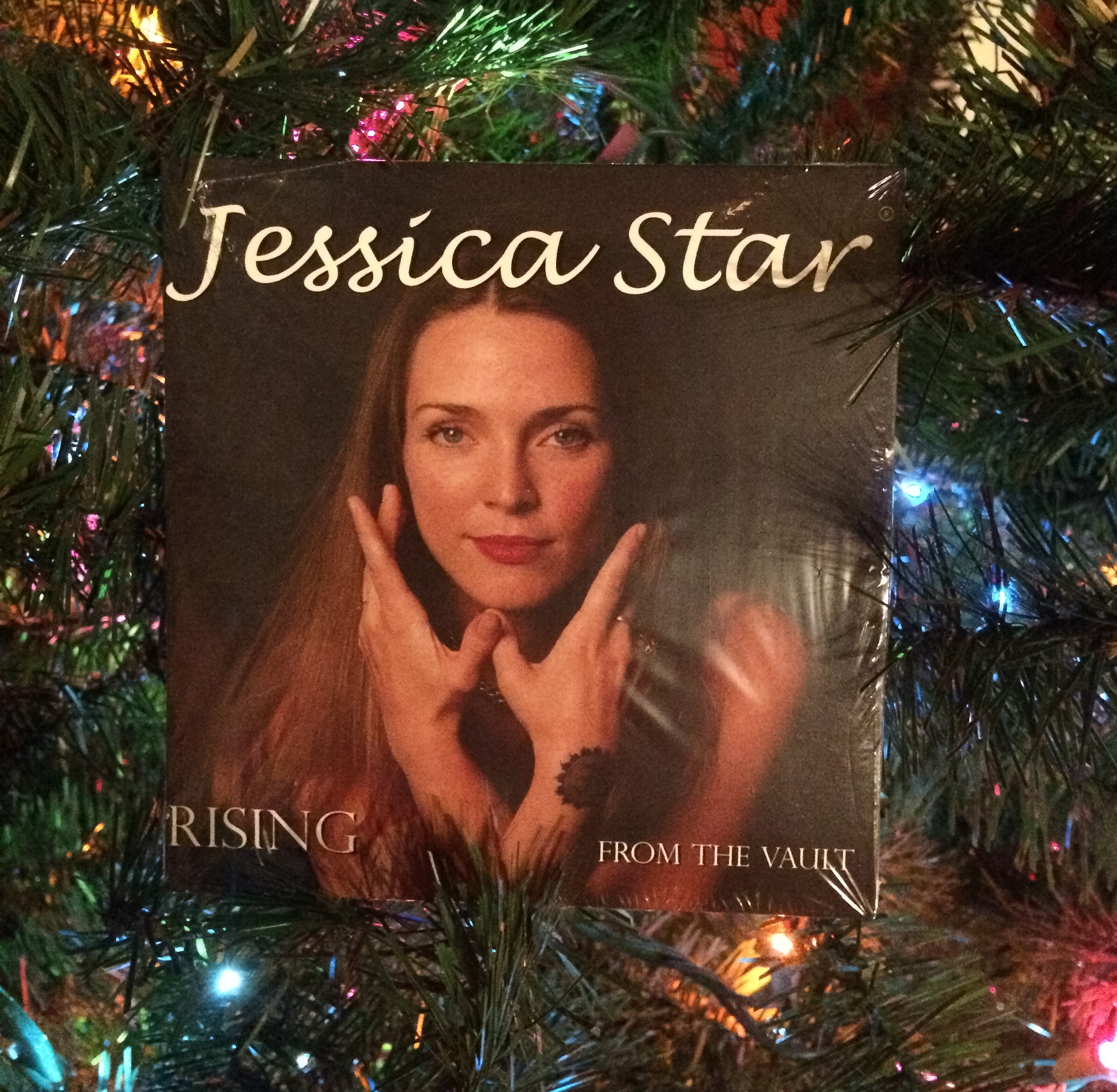 Happy holidays!
Jessica